---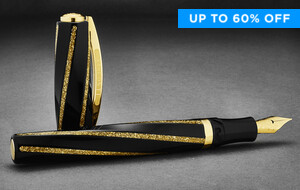 Visconti Fountain Pens
Signed With A Flourish
Visconti was founded in 1988 by Dante Del Vecchio in Florence, Italy. Located in a 15th century villa, Visconti hand crafts each writing instrument to demonstrate the highest level of artistry and beauty. Each creation is a true masterpiece, reflecting Visconti's passion for history, art, science, literature, and human culture. Visconti pens cease to be simple writing instruments, and instead, act as canvases on which new artistic expressions are painted and deep emotions are communicated.
All watches are in stock and ship within 2-3 business days.
Sale Ended
The sale has ended for this item, but check out our other amazing sales.