---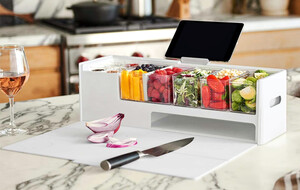 Prepdeck Kitchen Tools & Gadgets
Meal Prep Made Easy!
The team at Prepdeck believes that everyone should enjoy cooking. They know that whether you are cooking for one or for a family, it can be hard to stay organized in the kitchen. That's why they are committed to creating the organizational tools you need to prep all of your ingredients and follow your favorite recipes with ease. Their mission is simple— to help you cook more and enjoy delicious meals with the ones you love.
Sale Ended
The sale has ended for this item, but check out our other amazing sales.